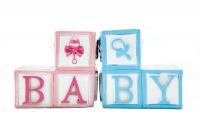 Take time for the two of you before there is more of you! Celebrate the anticipation of your precious arrival(s) with our Babymoon Package! Includes a bottle of chilled sparkling cider, an assortment of items for the new baby, and a fresh floral bouquet.

No arrival and departure date specified yet.
Please select your travel dates to see availability.